Information about the links or groups of links shown below.
Most of my links are to Royal Engineer related sites.Visiting these sites has put me back in Contact with old friends and judging by the comments I have read in Guest Books around the web I am not alone in my search for old friends.If you Know the addresses of any other good R.E. sites that are not on my links page,please let me Know.
Any constructive comments how to improve this site would be grateful.If enough intrest is showen I am hopeing to publish a Photo Page For each Squadron I served in,so if you have any photos from my era please contact me with a view to publishing a photopage.BEFORE YOU LEAVE,PLEASE SIGN MY GUESTBOOK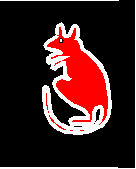 Please sign my guest book before leaving my site.It may help you make contact with your missing friends.
Other Millitary Related Sites
Lost Comms Find Your Lost Comrades
Britians Small Wars Website covering British campains from "1945-2001"
Palace Barracks Memorial Garden Memorial Garden to those Killed in Ulster and the Falklands
The Forgotten Soldier Campains from 1900 told by those who served with links to other veteran's sites
Favorite Sites
Royal Engineer Notice Board Database of Ex-sappers and sappers still serving
Royal Engineers Photos. Richard Hargreaves site of "R.E.Photo's".
Junior Leaders Association Junior Leaders Regiment Royal Engineers."Gone but not Forgotten".
Amfl Ind Fld Tp Amfl Troop Royal Engineers
1 Field Sqn R.E. Homepage of 1 Field Squadon Royal Engineers.
35 Engineer Regiment Homepage of the Regiment
Royal Engineers Web Ring 10 sites linked to the Royal Engineers
Re United More Re Contacts and a sappers memories
Royal Engineers Royal Engineers a site set up so you can include and share your photos of your time serving in the Royal Engineers