IT CAN TAKE 5 MINUTES TO DOWNLOAD THIS PAGE (IT IS WORTH THE WAIT)
The following photos have been sent in by visitors to the site.If you know the names that are missing please contact me. Due to the size of some of the photos you will need to scroll the page l to r to see all the photo's.IF YOU have any photos you would like to put on the web, please email them to me.
Due to the size of some photos it could take quite a while to load,but it is worth wating to veiw the content.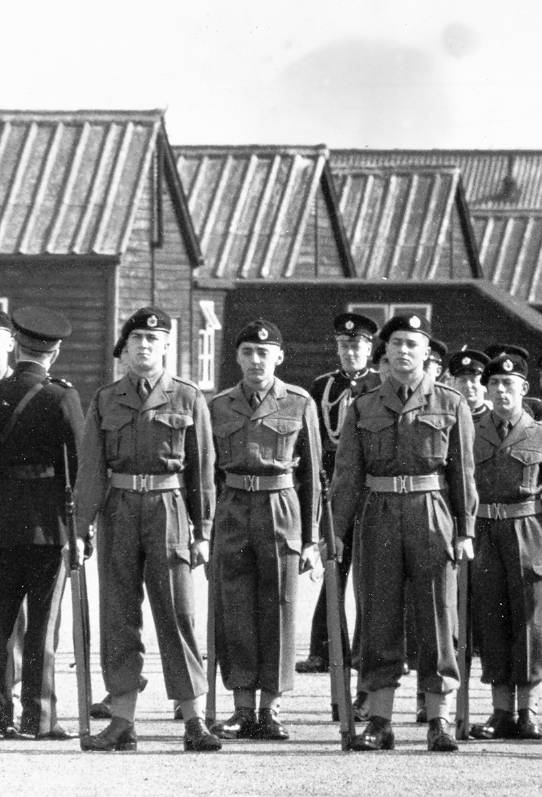 Sapper Anthony Hill's (centre row standing to attention) Passing out Parade at Cove 1960
Anthony was a memeber of 33 Independant Field Sqn in Cyprus
Members of 16 Field Sqn Taken at Magilligan
B-row(L to R) Pete Halcrow,Steve Hodge,? a POM (from 43 Fld Sup Sqn),Ginge Vickery.
F-row Cliff Cook and Gary Hodgson (Stodge)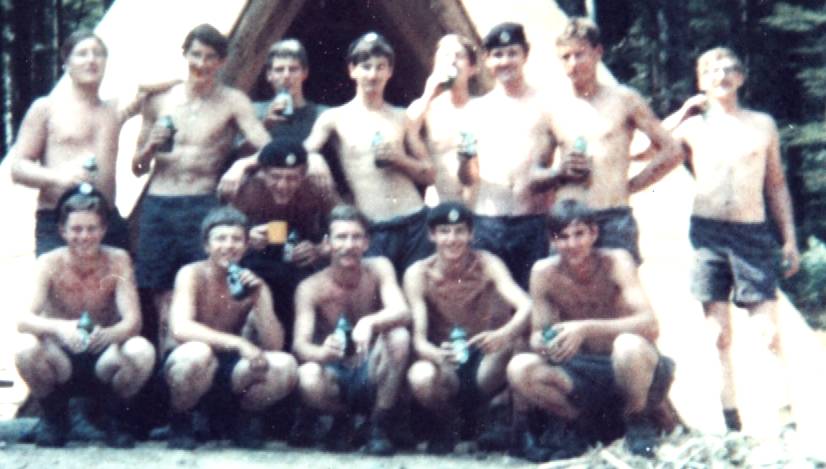 More Members of 16 Sqn.Photos sent by Derek Stephenson
B-row (L-R) Derek Stevenson,Tom McManus,Ian Pogson,Foxy Fowler,??,Nobby Clarke,Andy Birchall,??,
F-row (L-R) Paul Rickard, RCT Driver,Dave Marshall,Glen Scarbrough,Tom Savary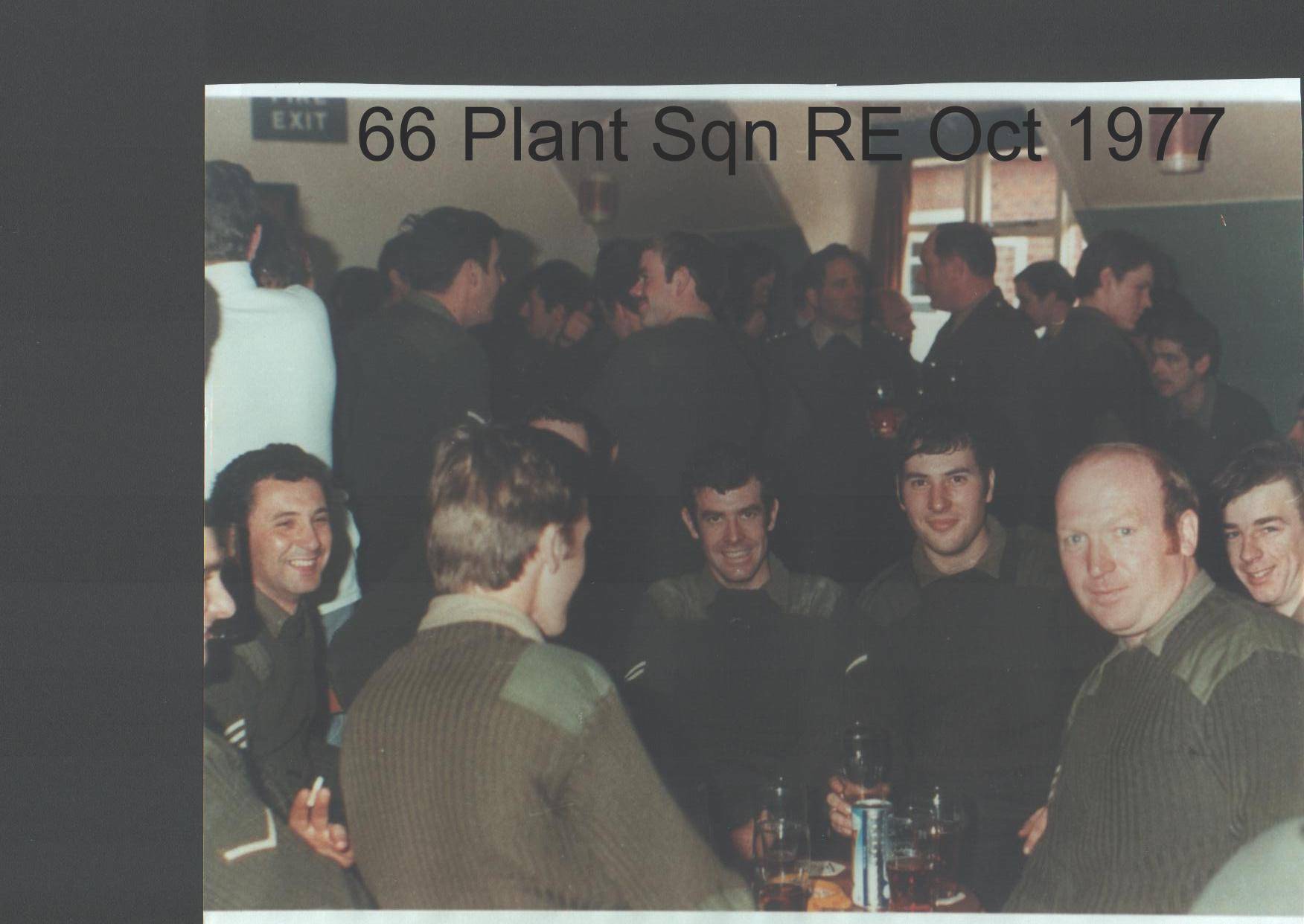 Photo sent in by Steven Keane
He is the Full Screw sitting in the centre. Any help with the missing names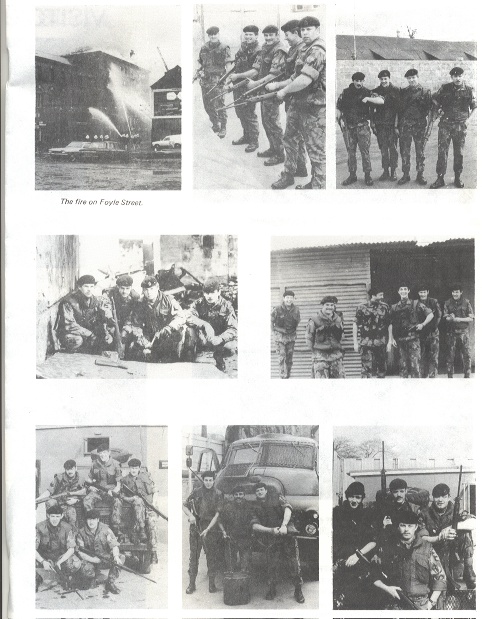 More 7 Field Sqn Faces 1976 Londonderry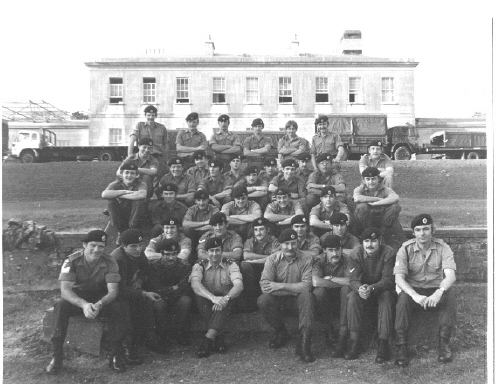 51 Sqn at Castle Dillion.Home of 4 survey troop R E.I dont think!
How many hours did you spend in the sanger with night site watching the Ducks on the lake.Happy Days?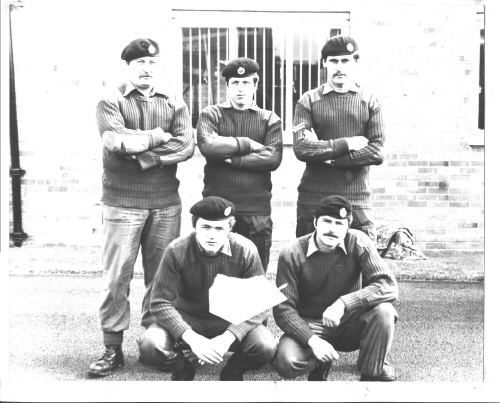 51 search team at Castle Dillion.Back Row Derek Stephenson,Brian and Steve.
Front Row Doc and Tony
Taken from the BOUNCER mag 1974 tour
Thanks to Bob Beer,if you want copies email me.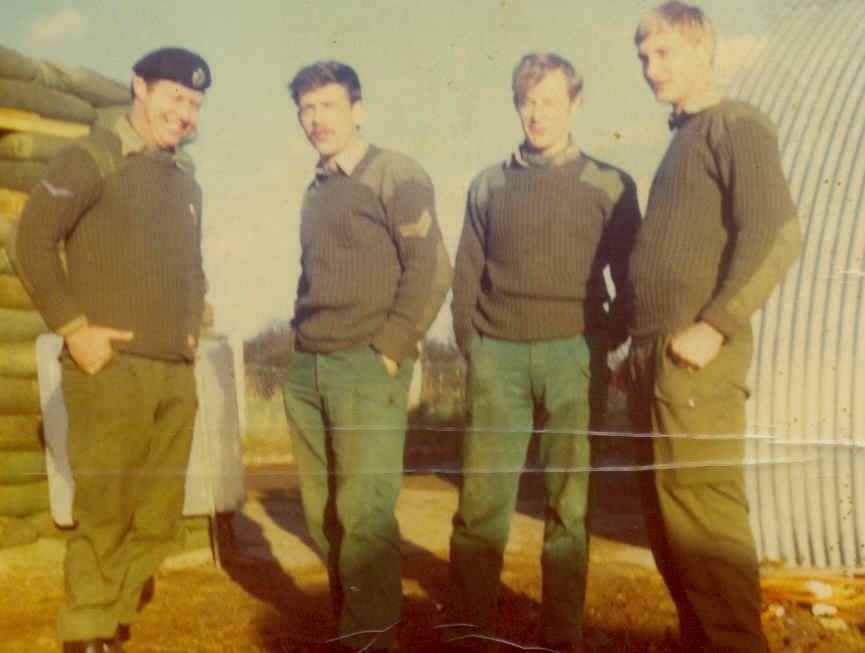 More Photo's from 1974.L-R Dick Beck,Norman Burrows,Nobby Clarke,John Henrt Wilson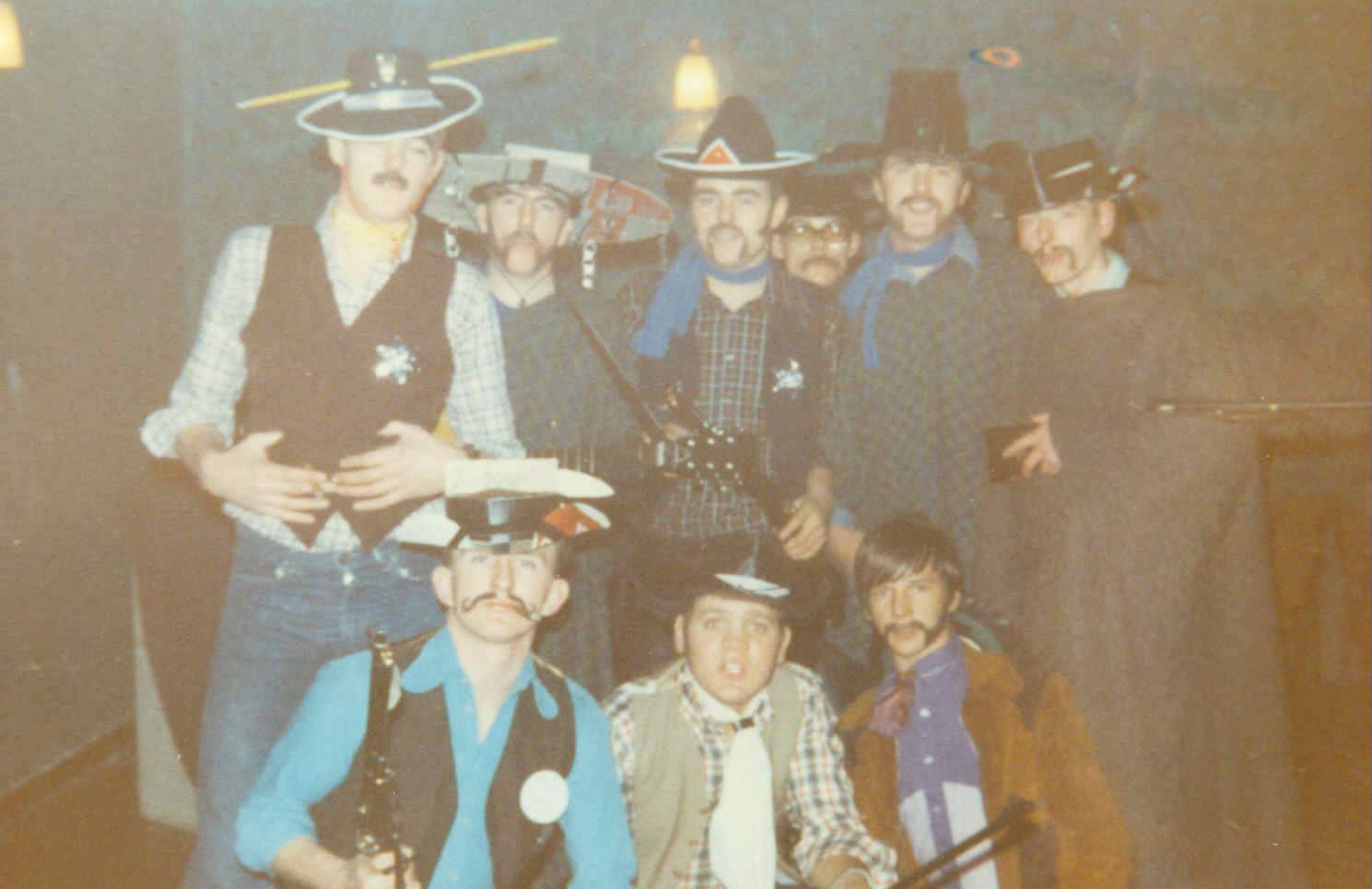 Cowboy night in the bar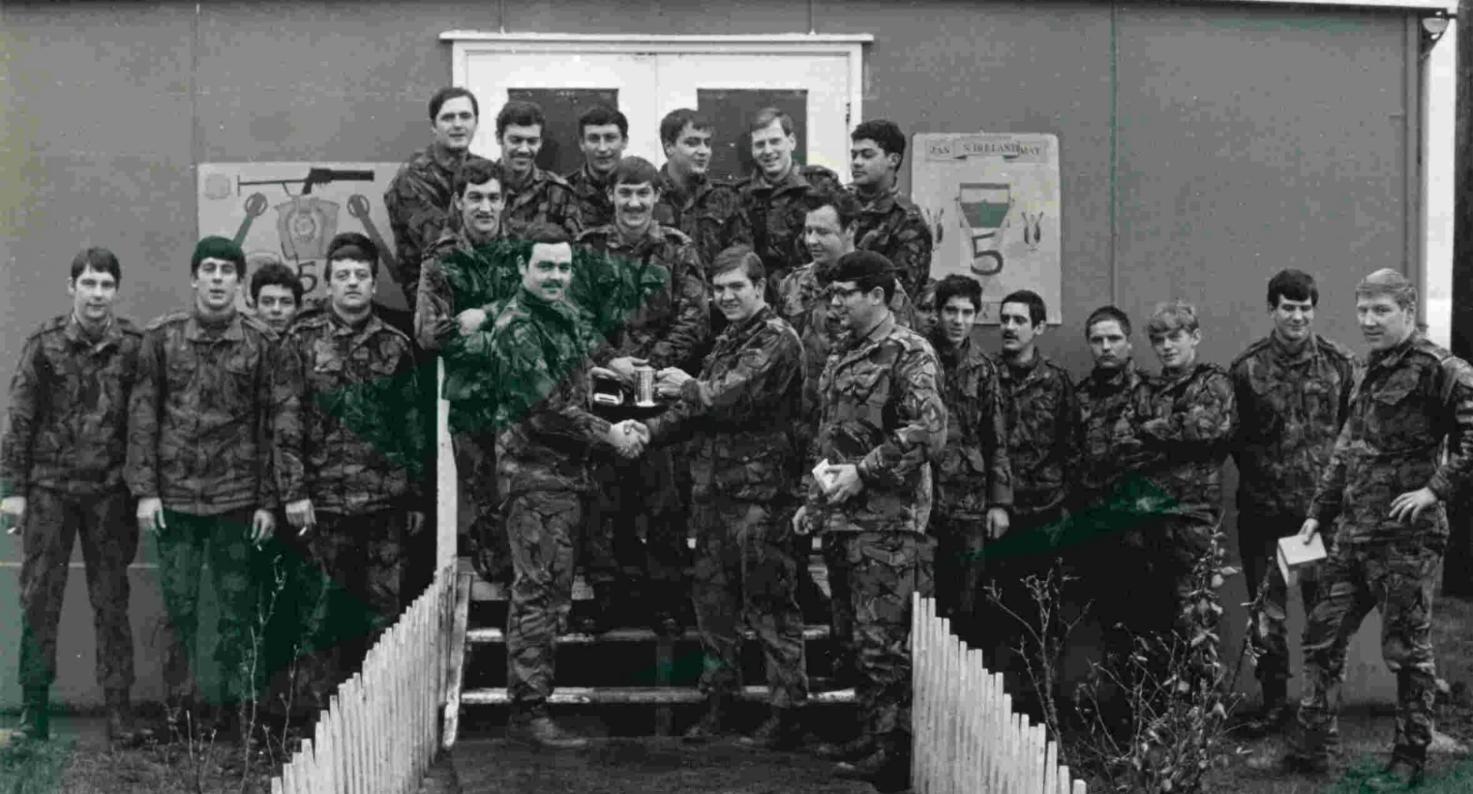 Farewell to 5trp, Yorkie Davidson giving present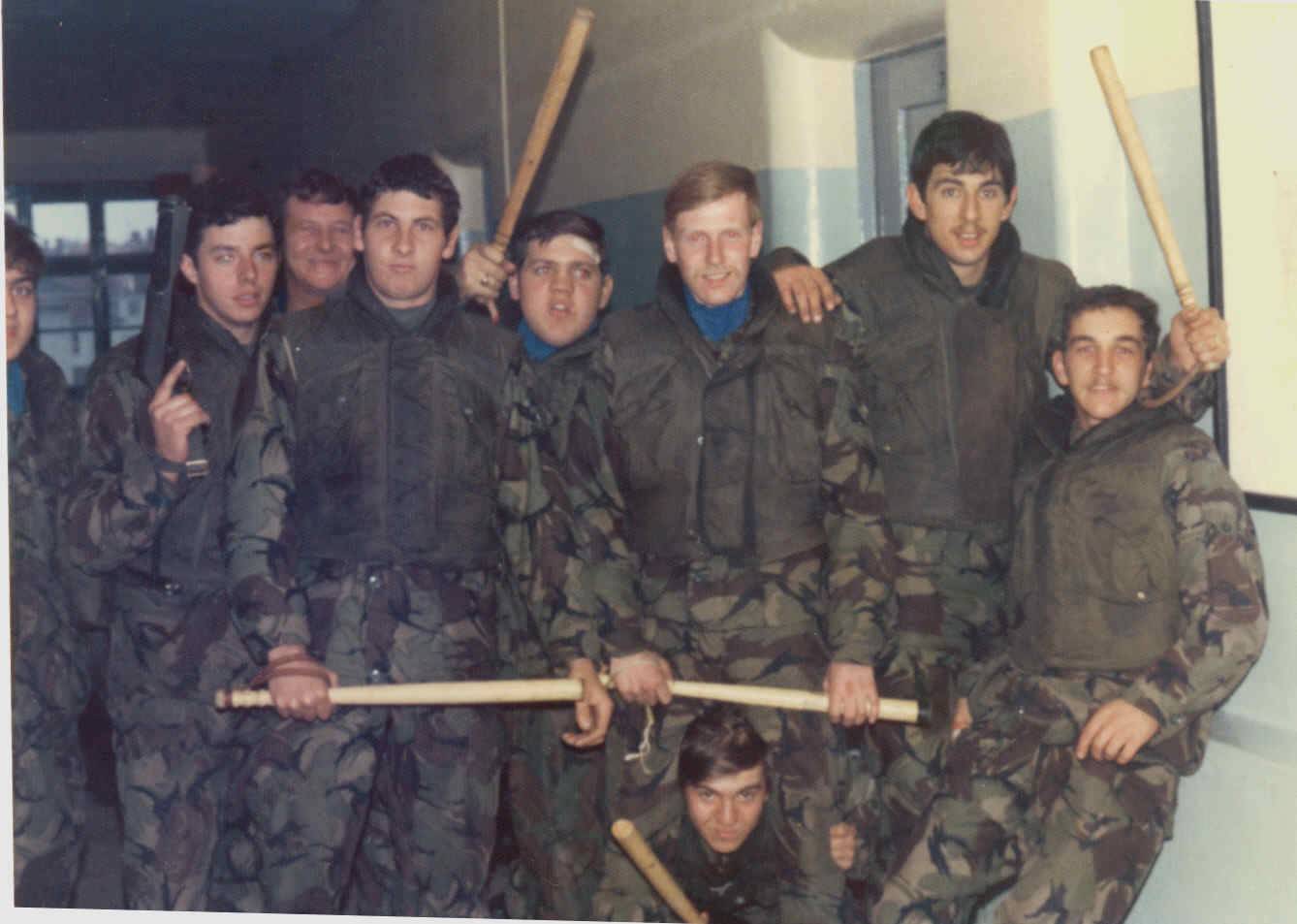 Laughlan,Yorkie Davidon,John Wilson,Derek Craig,can you supply missing names.